The West Plaza Hotel has an award-winning restaurant and bar called City Dining & Bar.
Start the day with a great breakfast to suit every style, including superb coffee. Dinner at City Dining & Bar is always delicious, and because it's served with flair it makes an ideal choice for a business meeting.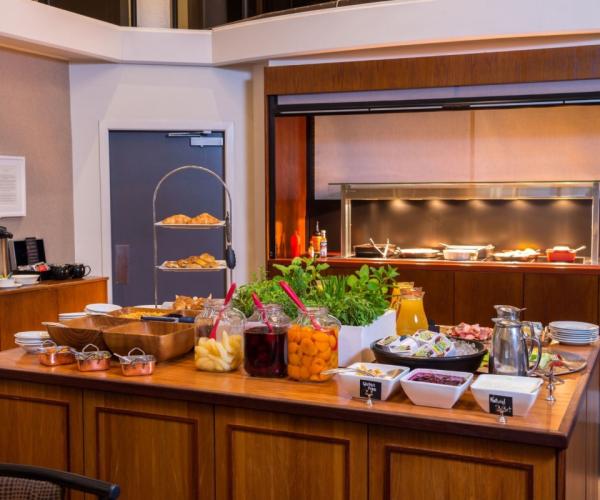 Breakfast:
from 6.30 am - 10.00 am
Dinner:
from 5.30 pm - 10.00 pm
You can also enjoy 24-hour room service outside the restaurant hours.
To make a booking please contact:
Phone 04 473 1440
Email reservations@westplaza.co.nz
110 Wakefield Street Wellington
City Dining and Bar Gallery